An SLA is a business level service contract that formally defines crucial service offerings in detail. This inevitable component must exist between a user and the provider. Robust SLAs ensure customer satisfaction and also play a crucial role in repeat business.
Our Service-Level Agreement backs our service offerings. This SLA is a contract signed by you, your client and SoloIDC.com. It is basically a clear outline describing various terms of responsibilities in detail to you because you are entitled to them as our customer. Terms and clauses in this legal document make you feel at ease after making a business-critical decision. In the end, you peacefully move your site to SoloIDC.com and enjoy a seamless uptime.
In case our services are unavailable due to unforeseen causes, SoloIDC.comcredits or refunds all emoluments as per the clauses mentioned in your SLA.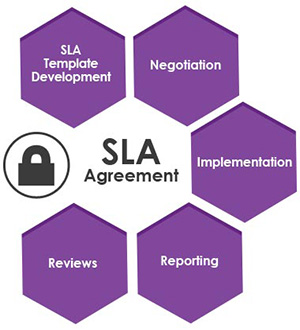 At SoloIDC, our services stringently adhere to the SLA. Yet we strive to deliver perfect results which meet your expectations and more…