Hybrid Cloud
Hybrid cloud is a virtualized computing model that enables companies to store and manage their critical business data in-house and less significant data on a shared public platform. To put in simple words, a hybrid cloud is an amalgamation of two or more types of cloud-like: public cloud, private cloud or community cloud that offers the benefits of various deployment models. It provides the uppermost levels of management visibility, physical proximity to data, control and security.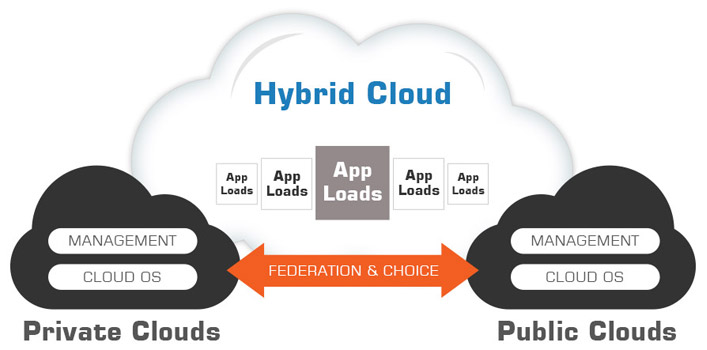 TAKE A QUICK GLANCE AT THE KEY BENEFITS OF HYBRID CLOUD HOSTING
Hybrid cloud computing model helps businesses to enter into a high-performance orbit and experience flexibility, scalability and overall business agility.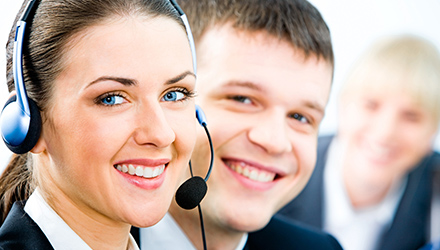 FLEXIBILITY
Hybrid cloud lets businesses customize rules and policies in order to protect underlying cloud infrastructure from hassles, with tasks automatically assigned to the private or public cloud as per the needs. Moreover, it provides additional flexibility to handle unexpected traffic surges.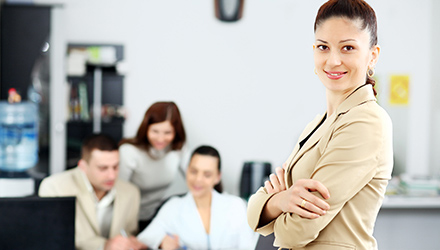 ​SWIFT MIGRATION
Hybrid cloud allows businesses to use various cloud delivery models for their specific websites or applications. Also, it helps them run their applications across different data centres, colocation facilities, and cloud models, which evidently enables them to shift their ongoing operations, applications, etc. from one geographic location to another.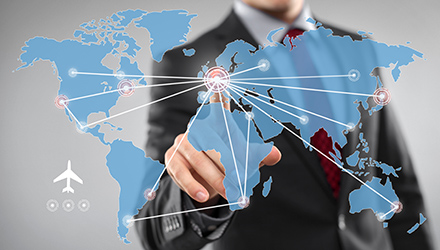 SECURITY
Hybrid cloud allows businesses to house their sensitive data in-house on the private cloud and less-sensitive data on a public cloud, where access control methods can be effortlessly instigated and controlled for enhanced security.​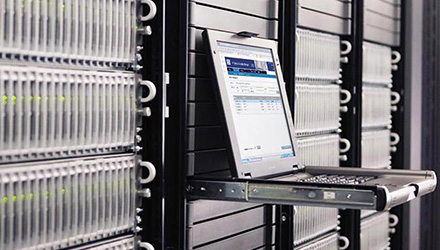 ON-DEMAND SCALABILITY
Hybrid cloud allows scaling up or down resources to respond to unexpected spikes or prepare for occasional trends. This further helps businesses to achieve their profit motifs and improvise their bottom line.